Salesforce Experience Cloud can be the most efficient support site, and the fastest too! With an easily customizable drag-and-drop interface and turnkey templates, you can have your employees, customers, and/or partners connecting in no time.
Highly scalable, customizable, and affordable, Experience Cloud offers an outstanding solution for businesses with limited internal resources: Groundswell knows how to leverage this tool for maximum results.
Connecting Data with Ease
Experience Cloud integrates seamlessly with businesses' existing toolsets, and Groundswell has helped many clients level up by leveraging custom apps for their partners and customers. We ensure your data is intelligently connected so the right people get the support they need at exactly the right time.
We built for Samsara a partner portal so their partners can access documentation and updated information from a single location. Experience Cloud is also search engine optimized, allowing all your stakeholders to access data efficiently. For more personalized and persistent reminders, it includes built-in notification functionality.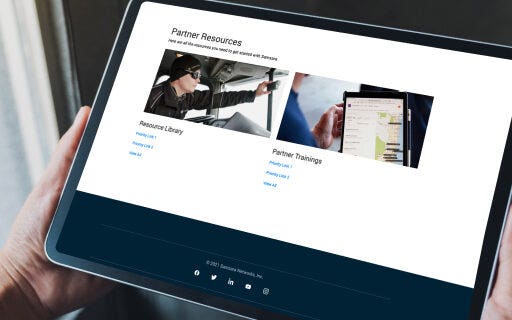 Understanding Patterns
See how customers' activities directly impact your business by engaging with them regularly. Interact with real-time data, and inspire your customers to do the same. By understanding these adoption patterns, you can benchmark them across your customer base.
Our Expertise in Experience Cloud is Unparalleled
Experience Cloud is flexible, and the benefits are endless. These strengths also mean that projects, when not focused, can go awry. An experienced partner can save you time and stress, empowering you to hit the ground running by leveraging all the benefits of Experience Cloud.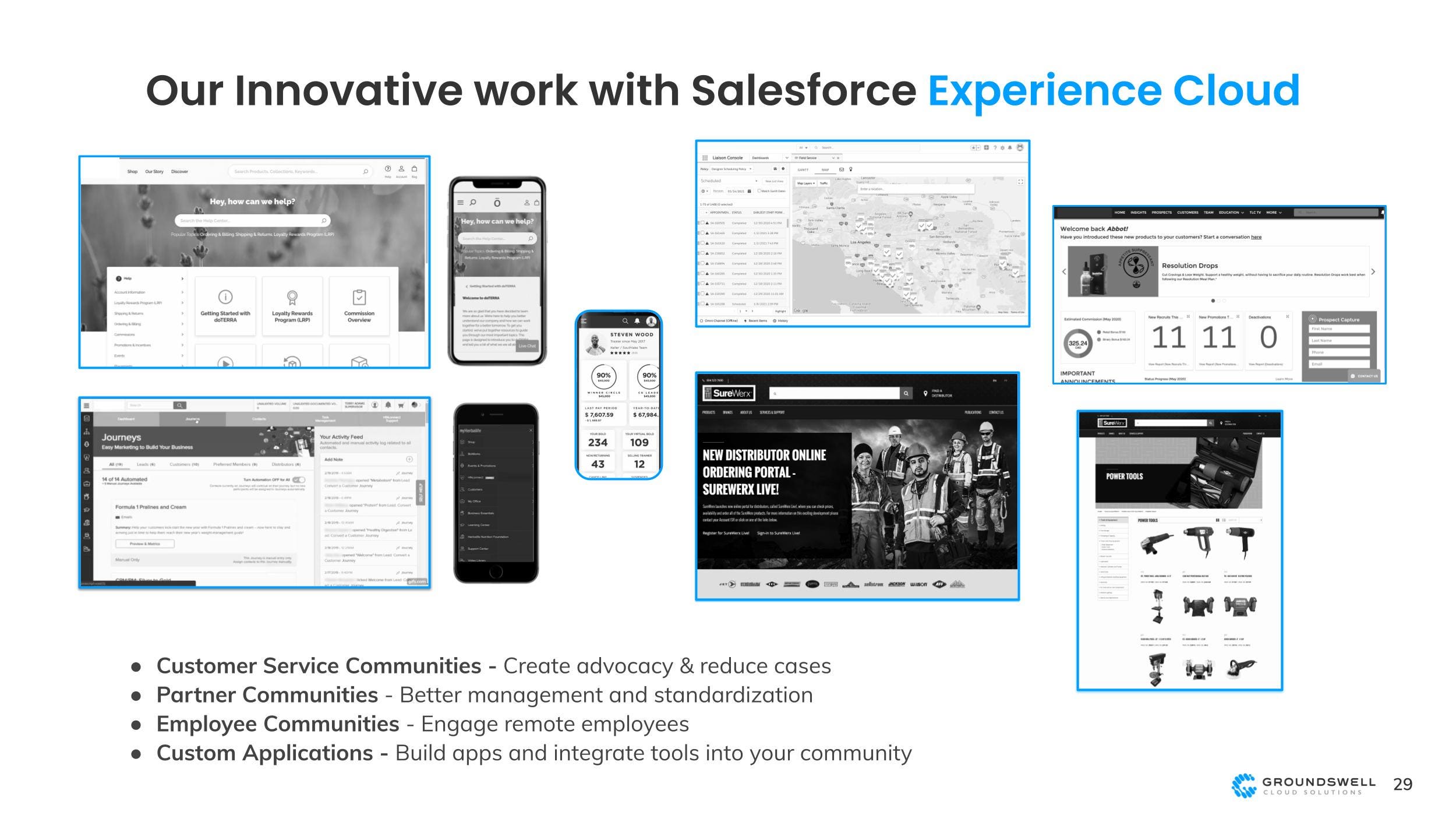 We have built Customer Service Communities, Partner Communities, Employer Communities, and, most importantly, custom applications. No one knows how to build a place where common interests can live and thrive like Groundswell.
Helping Others Succeed
Our promise has always been to enable others to succeed, and Experience Cloud does just that. Let customers see only the records, objects, and fields you want them to see, and make it easy for users to search for solutions on their own. By sourcing answers from like-minded thinkers, you will see a significant improvement in service metrics, including increased first-contact resolutions, decreased average handle time, and lower call and chat volumes. Create advocacy amongst your customers or partners, and facilitate knowledge sharing, case management, employee engagement and more.
---
We have helped tech companies create multiple experiences (one logged in and one logged out), put a foundation in place for them to iterate in the future, and helped inspire their customers, so they feel they are an extension of your brand.
Whatever your need, we have your solution covered. Contact us today.