Dreamforce has always been an event the Groundswell team looks forward to year after year. Apart from being a melting pot of people from all walks of the Salesforce life, there's never any shortage of knowledge and inspiration in the form of sessions, keynotes, and hands-on experiences. One of the more invaluable things we gain is inevitably the exposure to the absolute best, cutting-edge tools that cloud technology has to offer.
Dreamforce 2017 is undeniably one of the more, if not the most significant event for us as 2017 marks several milestones for Groundswell Cloud Solutions as a whole. Apart from celebrating our 5th anniversary earlier this year and moving to a brand spanking new office, DF '17 was the busiest we've ever been, having participated in the most number of sessions since we started attending the conference as a team. These gave us the opportunity to share our learnings on our favorite topics, drawn directly from real projects and experiences. DF '17 also allowed us to showcase our first ever Bolt Solution which garnered a Bolty nomination at the Salesforce Lightning Bolt Awards for Best Bolt for Retail.
Distributor Back Office Lightning Bolt Solution for Direct Sales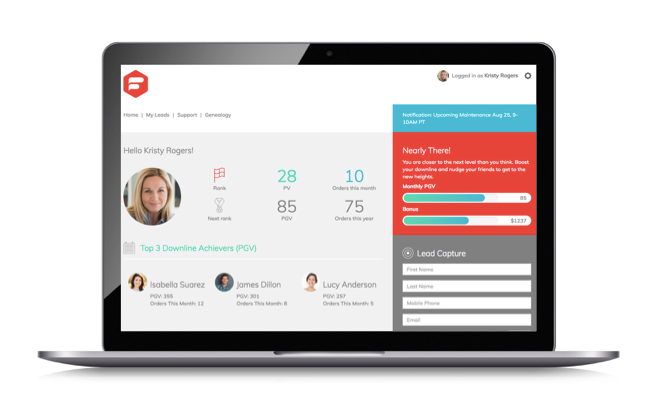 If you weren't able to attend Dreamforce or if you missed any of our sessions, don't fret. Thanks to the power of playbacks, we've got you covered. Check out the recordings below for 2 of our awesome sessions and we hope you enjoy watching them as much as we did in putting them together and sharing them with fellow Trailblazers. Needless to say, we're looking forward to what's in store for Dreamforce 2018!
Learn to maximize Einstein Analytics through the use of declarative tools from our Senior Technical Consultant, Saurabh Oberoi
Learn how to simplify API callouts when integrating Salesforce with external systems using Named Credentials as presented by our Chief Technical Officer, Pei Huang