Steering

the ship

We believe leadership is about how far we advance others. We achieve this by serving others and adding value to their lives. As leaders, it is our privilege to enable the success of our super-smart people who share and strive to live our values: teamwork, passion and trust.
75+
Years of combined industry experience among our leadership team.
We unlock our immense potential when we all work together in a safe, trust-filled environment where doing the right thing is a worthy pursuit.
Brian has over 20 years of IT and consulting experience and spent 7 of those years at Salesforce in their professional services organization. In 2012, he founded Groundswell and grew a company around an amazing team who shared a strong set of values and clear vision to be leaders and role models in their industry.

Over the past decade, Groundswell has completed one leg of that journey and in 2022 has begun another! Groundswell has joined forces with GyanSys to expand that vision of establishing themselves as experts, advisors and role models as a leading Global Salesforce Services provider.
I am so grateful and thankful for our team. They are unique, smart, diverse and they resonate with the humility and passion that fuels our culture. In that kind of environment, great work is done. I am excited for our adventure ahead, the impact we can make on a global scale and for the ways in which we can grow as we relentlessly forward together. There is definitely a groundswell taking shape!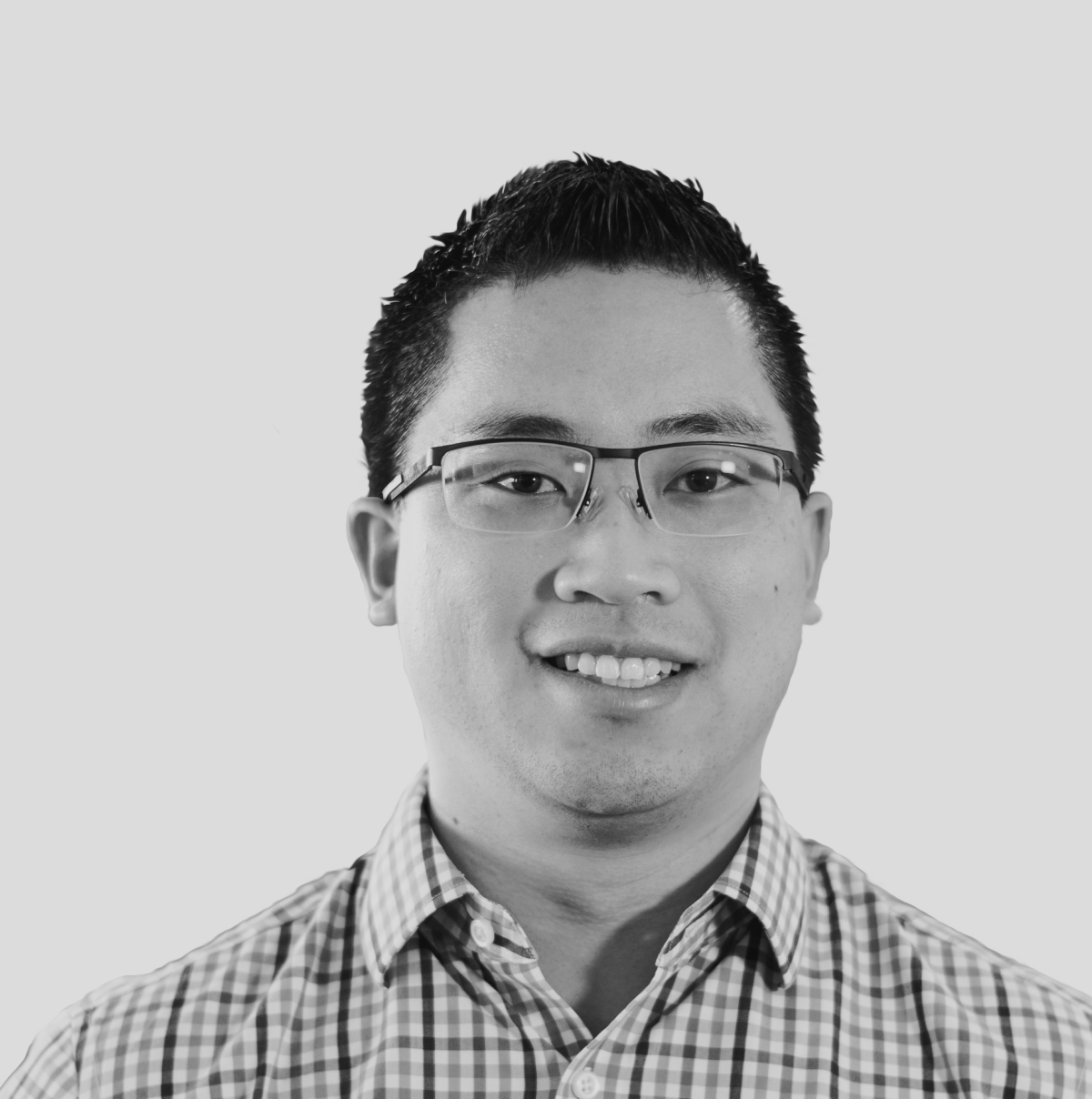 CTO, Salesforce Practice
Pei Huang
With over a decade in the technology consulting space, Pei was Groundwell's first-ever full-time employee back in 2014. When not occupied by management responsibilities, he enjoys getting his hands dirty helping the team to solve their most challenging technical problems.
We have something really special here at Groundswell – never in my career have I worked with a more brilliant and passionate team, that truly are the best in the Salesforce ecosystem. It's the amazing people here that motivate me and give me opportunities to learn every day.
With a background in entrepreneurship, industrial engineering, business strategy, systems design, and operations management, Imran leads Groundswell's engagement team. He is focused on providing a best-in-class experience for Groundswell's customers and their partners. Imran has more than 10 years of direct consulting experience and has played a role in over 100 technology implementations to date for small, mid-size and enterprise organizations across industries.
Technology can create and unlock an unbelievable amount of opportunities for organizations, but it is often misunderstood. Bridging this gap and empowering organizations to make large-scale, value-based technology investments is what Groundswell's engagement team is focused on and where we see ourselves as leaders in the Salesforce ecosystem.
Sarah's role is to lead the People & Culture Team and is focused on building and creating meaningful people strategies where employees can thrive and do their best work. Sarah brings over 14 years of people experience working across a variety of different industries and is passionate about delivering business results. All while keeping the employee experience human.
I love collaborating and strategizing with my team and colleagues to create meaningful employee experiences!
Stephen has over a decade of experience in consulting and Salesforce. He started in project management and as Groundswell's director of professional services, Stephen brings a wide variety of experience across various industries, from small nonprofits to large enterprises. He has also helped many in the government sector implement numerous clouds. There is no challenge Stephen can't solve.
When it comes to our team, I want them to realize their skills, potential, and ask the question, "How can I be useful?" I want them to be their best selves, which in turn helps our clients obtain their goals.
CERTIFICATIONS


Savio has a ton of experience in the technology & consulting space, architecting & solutioning for mid-size & enterprise organizations across industries. As a product practice Manager at Groundswell, he and his team are responsible for standardizing delivery processes & supporting business development initiatives for all the product offerings from Groundswell.
I'm fortunate to collaborate with some really smart & humble people at Groundswell pushing the boundaries of what organizations can achieve with technology.
CERTIFICATIONS

Sharing and Visibility Architect

Experience Cloud Consultant



Alice manages our Professional Services training needs and is the main driver behind our various internal training programs, including Camp ProSurf, our five-week training program for Interns and New Grads that sets them up for success in their new role and environment. She has over 7 years of experience as a business analyst/functional consultant and has worked with many industries ranging from healthcare, public sector, and retail clients.
My primary focus is on my team members' growth and well-being. I believe that part of being a good leader is getting to know each of my team members as a whole person, not just as an employee. Understanding everyone's hobbies, passions, and different ways of working is so important to me and the team's success.
CERTIFICATIONS